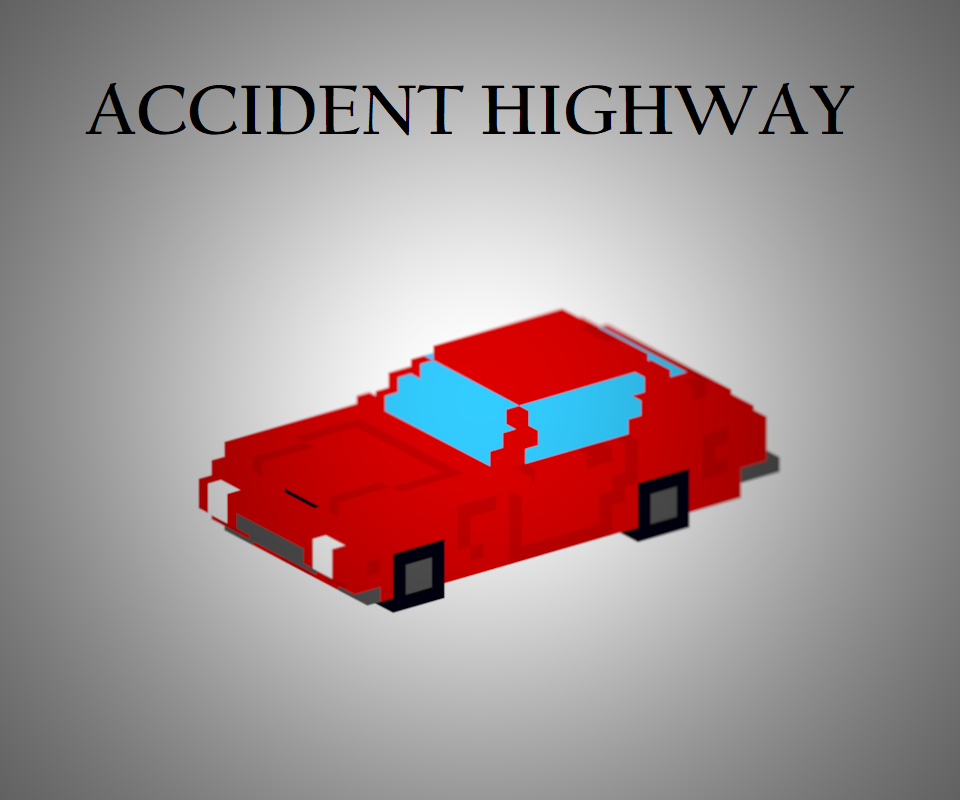 Accident Highway
Summary: You are an old man who has lost his glasses and is on the wrong side of the highway! You must help him survive for as long as possible.
Development Status: The game is currently in its Alpha stage and a lot of core and supplementary features are yet to be added. Thank you for your patience. :)
Future Updates: Pause Menu, Fix for resetting score on restarting the level, Fix for dying after dying once in the game, ImprovementstsMore Obstacle Cars, Bigger and Better Skyline, Spawning Clouds and Trees In-game, More player cars, Fixed Highscore Counter, Night and Day Cycle, More Props, more sound effects, and Release on Google Play Store.
Install instructions
Download and Extract to Play.
Click on go to play the game and exit to quit out of it.
Move the car use the arrow keys and have fun avoiding cars and crazy accidents.